Introducing our "Personalized Cat Cutting Board" – a delightful tribute to the feline enthusiasts. Hand-crafted from solid maple and laser engraved with an adorable cat design, this cutting board adds a touch of charm to your kitchen space.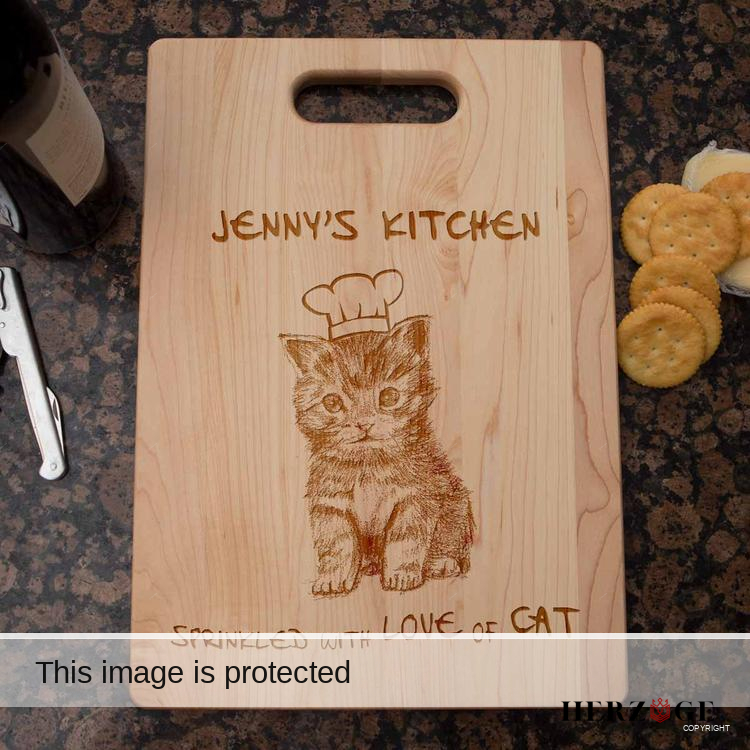 Make it uniquely yours by personalizing the name – each cutting board is a canvas for your individual touch.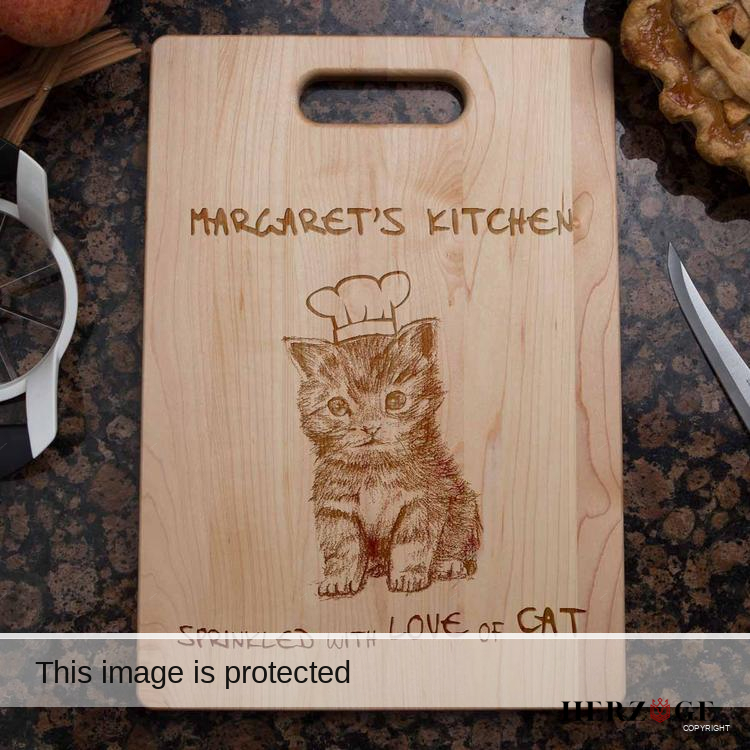 The statement "Name's Kitchen. Sprinkled with Love of Cat" captures the essence of your cat-loving culinary haven. This cutting board is more than just a kitchen tool; it's an embodiment of your affection for both cooking and cats.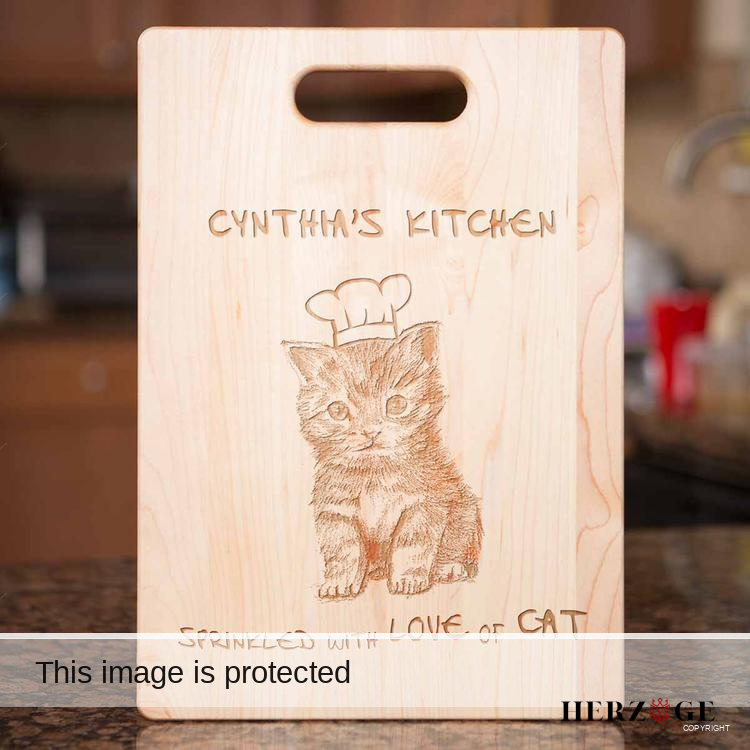 Available in three sizes to accommodate your cooking needs, these cutting boards are proudly made in the USA, reflecting our commitment to quality.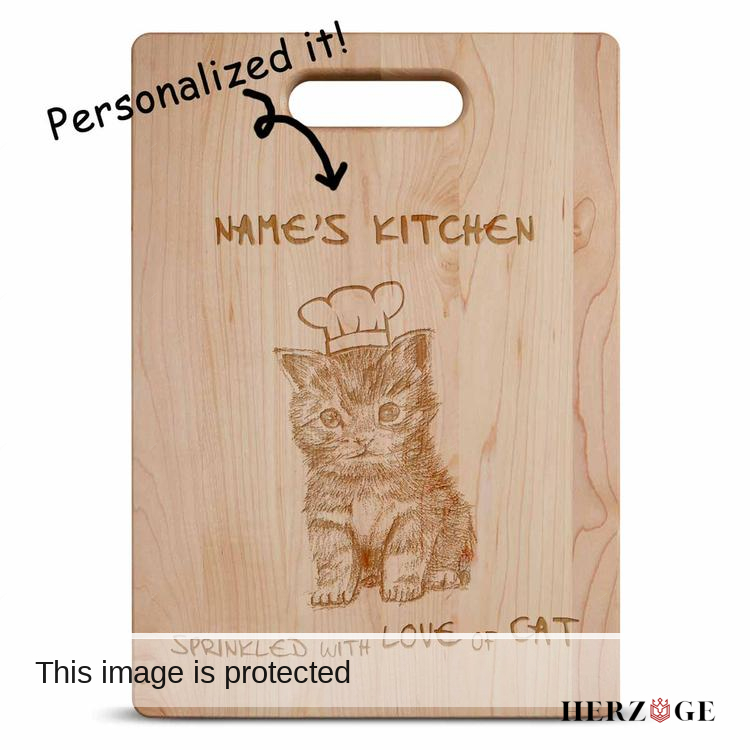 Elevate your kitchen decor and celebrate your love for both cooking and cats with our "Personalized Cat Cutting Board." It's a piece of functional art that resonates with your unique personality and passions.