Introducing our "Cook You Must" Cutting Board – a hilarious fusion of culinary creativity and Star Wars charm. Crafted meticulously from solid maple and brought to life through laser engraving, this cutting board will bring a smile to every kitchen.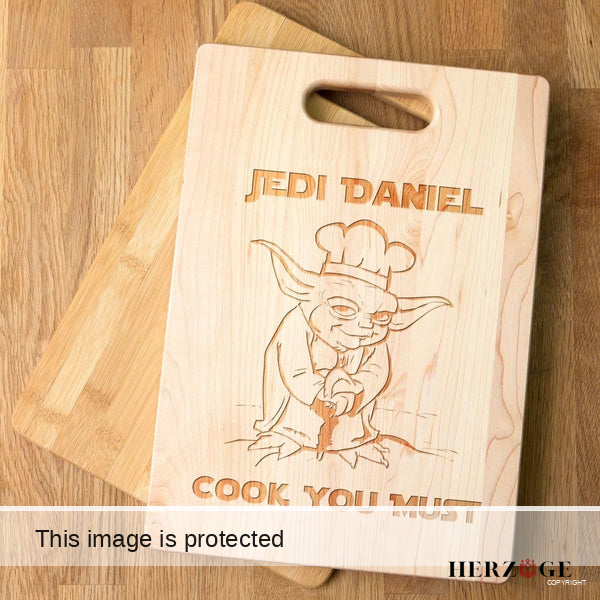 Individually hand-crafted, these cutting boards are designed to do more than just prep your meals; they're here to unleash your inner Jedi chef. With a balance of design and durability, they make the perfect gift for Star Wars enthusiasts and cooking enthusiasts alike.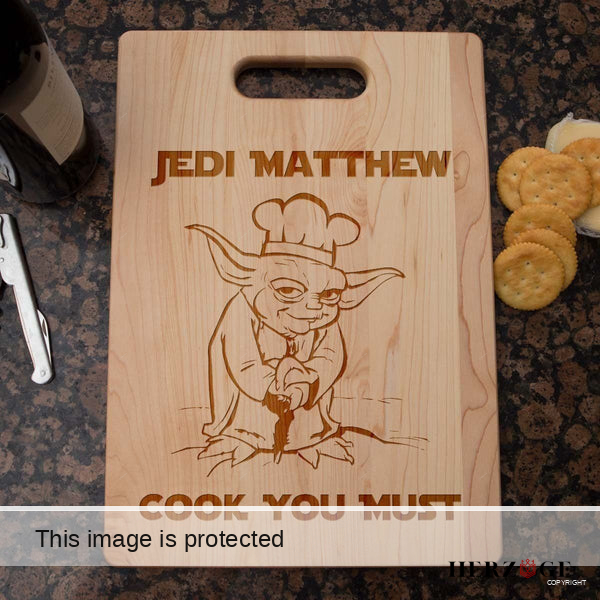 Infuse a touch of your personal galaxy with a customized touch – each cutting board can be personalized with your name, making it uniquely yours.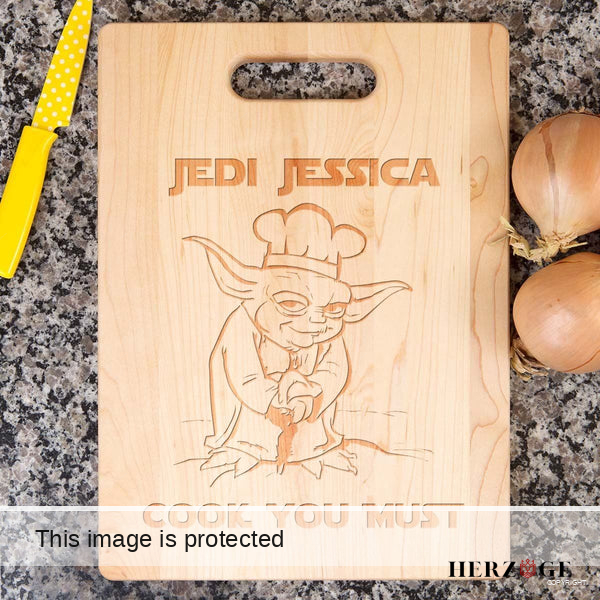 Available in three sizes to cater to your cooking needs, each cutting board is crafted with pride in the USA. These boards exemplify the spirit of craftsmanship and quality.
Elevate your kitchen décor and ignite your culinary creativity with our "Cook You Must" Cutting Board. It's not just a cutting board; it's your ticket to a galaxy of fun, food, and laughter.