Introducing our "Personalized Cat Mom Cutting Board" – a heartfelt homage to the feline-loving caregivers. Hand-crafted from solid maple and laser engraved, this cutting board captures the essence of being a devoted cat mom.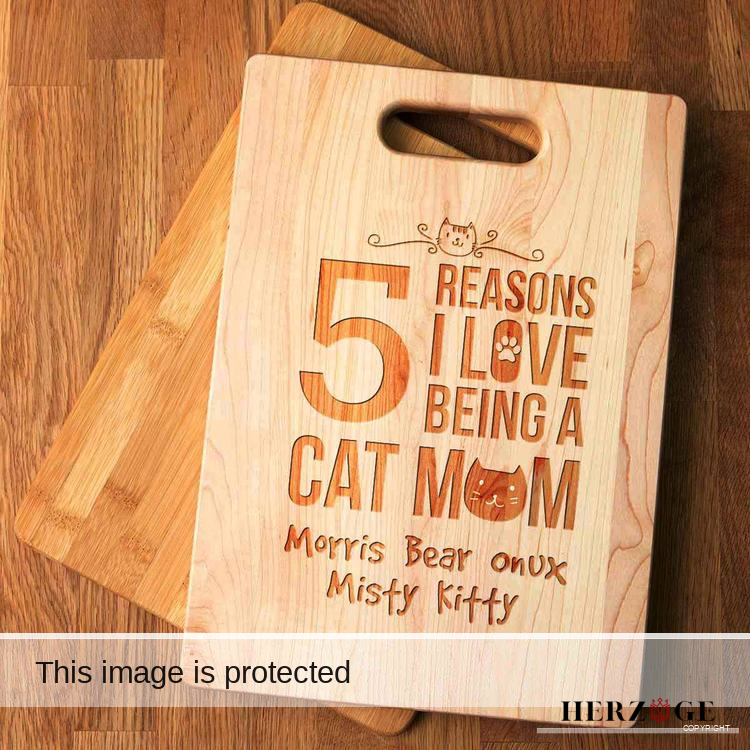 Personalization is at the heart of this board – each cat's name can be lovingly engraved, making it a unique tribute to your furry companions.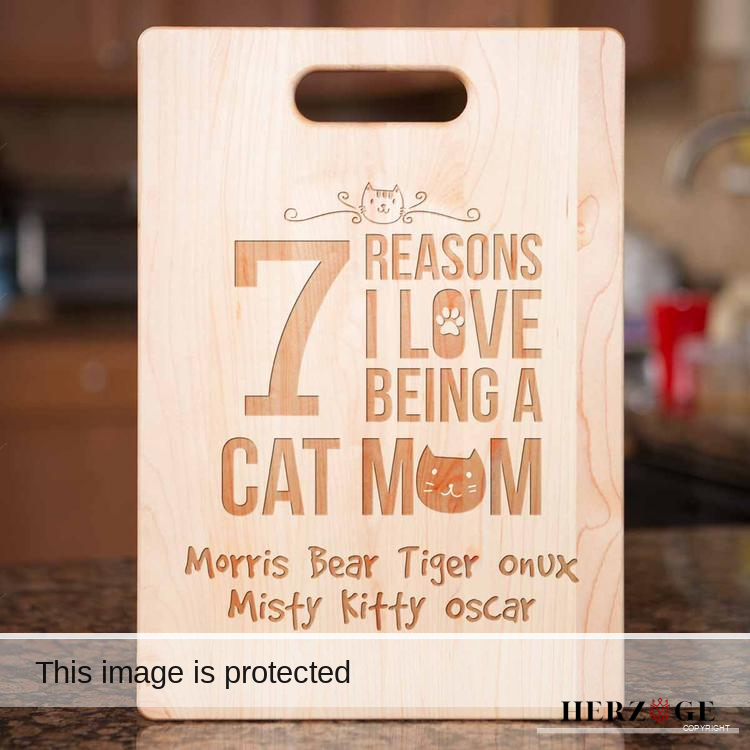 This cat mom cutting board is a touching reminder of the joy and love that cats bring into our lives. This cutting board is more than just a kitchen accessory; it's a celebration of the unique bond between a cat mom and her beloved feline friends.
Perfect as a gift for any occasion, this cutting board is a work of art that's equally functional. Available in three sizes, it's proudly hand-crafted in the USA, embodying the spirit of quality craftsmanship.
Elevate your kitchen decor and celebrate your role as a proud cat mom with our "Personalized Cat Mom Cutting Board." It's a meaningful piece that combines functionality, sentiment, and the unique connection between you and your cats.