Introducing our "Bible Verse Cutting Board" – a fusion of faith and craftsmanship that adds a touch of spirituality to your kitchen. Crafted from solid maple and meticulously laser engraved, this cutting board is a tangible reminder of the goodness of the Lord.
Infuse a personal touch by adding your family's name – each cutting board becomes a canvas for your unique identity.
Inspired by Psalm 34:8, the engraved statement "Taste & See that the Lord is good" is a daily invitation to experience the blessings around us. This cutting board is more than just a kitchen tool; it's a testament to your belief and a source of daily inspiration.
With three sizes available, you can find the perfect fit for your culinary needs. Proudly made in the USA, these cutting boards reflect our commitment to quality and craftsmanship.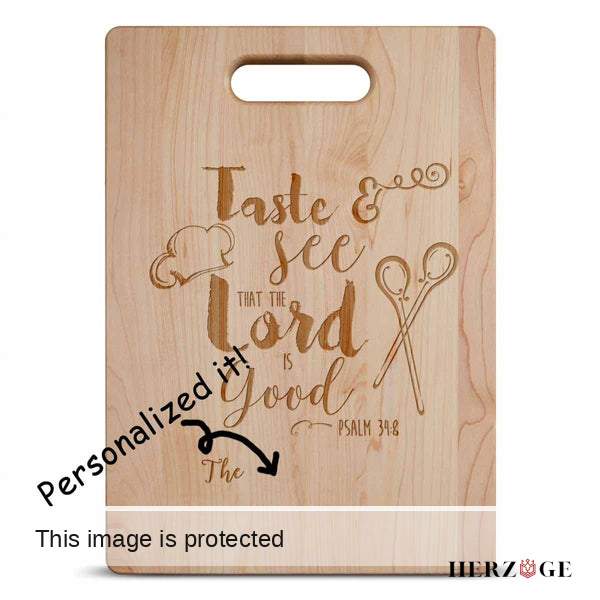 Elevate your kitchen decor and infuse your daily routine with faith and reflection with our "Bible Verse Cutting Board." It's more than just a piece of wood; it's a reminder that every meal is a chance to taste and appreciate the goodness that surrounds us.