Introducing our "Seasoned with Jesus' Love" Cutting Board – a heartfelt fusion of faith and culinary creativity. Meticulously hand-crafted from solid maple and brought to life through laser engraving, this cutting board embodies the love that infuses every dish.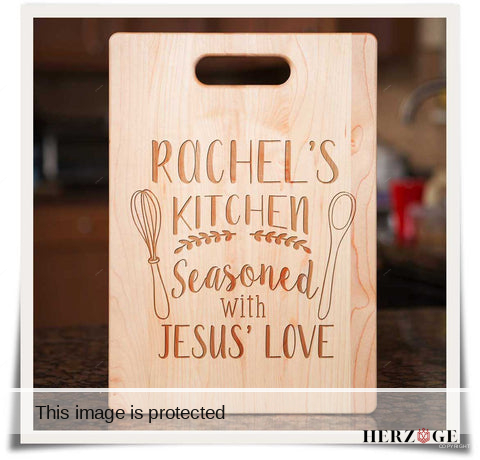 Individually crafted, these cutting boards transcend their functional role to become symbols of love and devotion. With a blend of design and durability, they make thoughtful gifts for any occasion.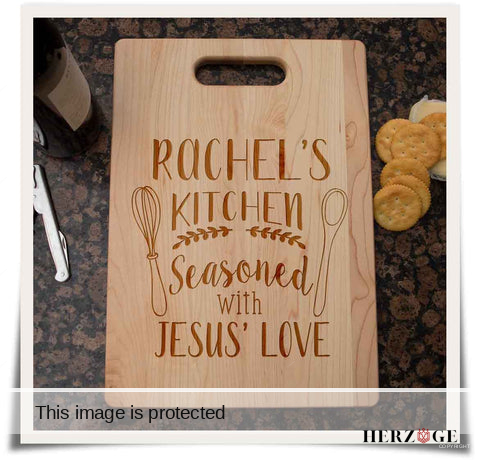 Personalize your culinary haven with your name – each cutting board can be customized, making it a cherished addition to your kitchen.
Embrace the sentiment with the statement "Name's Kitchen. Seasoned with Jesus' Love," a declaration of faith and nourishment. Available in three sizes to suit your cooking needs, these cutting boards are made in the USA with a commitment to craftsmanship and quality.
Elevate your kitchen decor and let love and faith guide your culinary adventures with our "Seasoned with Jesus' Love" Cutting Board. It's more than just a cutting board – it's a reflection of the warmth and devotion that flavor your every creation.