Introducing our "The Lord is with Me – Christian Cutting Board" – a meaningful blend of faith and culinary artistry. Crafted meticulously from solid maple and brought to life through laser engraving, this cutting board serves as a daily reminder of divine guidance.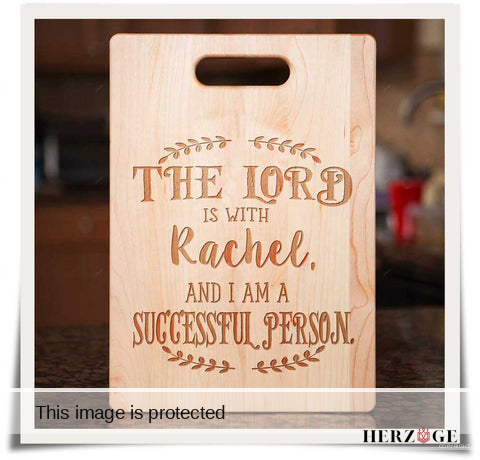 Individually hand-crafted, these cutting boards are not merely kitchen tools; they are visual testaments to faith and success. With a seamless blend of design and durability, they make cherished gifts for any occasion.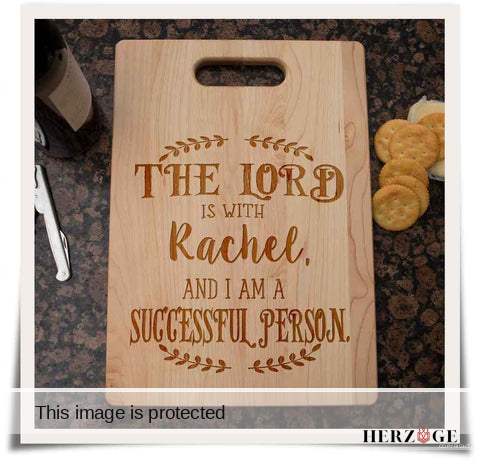 Drawing inspiration from Genesis 39:2, "The Lord was with Joseph, and he was a successful man," each cutting board proudly bears your personalized name. This customization transforms it into a unique reflection of your journey and beliefs.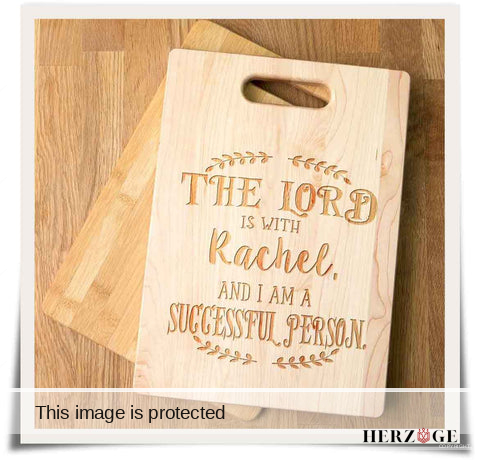 Available in three sizes, you can choose the perfect fit for your culinary endeavors. Crafted with pride in the USA, these cutting boards embody the spirit of craftsmanship and quality.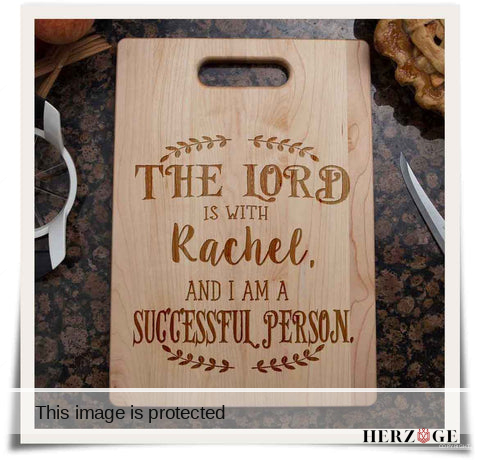 Elevate your kitchen décor and infuse your daily routine with faith and purpose with our "The Lord is with Me Christian Cutting Board." It's more than just a kitchen accessory – it's a token of faith that accompanies you on your culinary and spiritual journey.