Introducing our "Anniversary Cutting Board" – a timeless celebration of love and togetherness. Crafted from solid maple and meticulously laser engraved, this cutting board is a cherished reminder of a special day.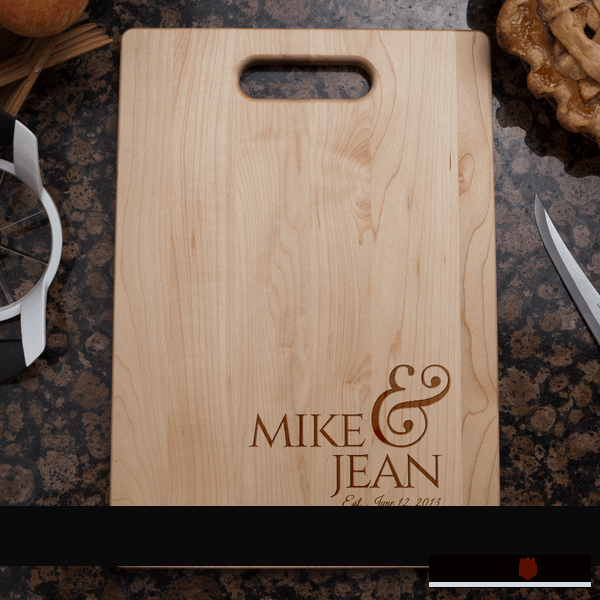 Make it uniquely yours by personalizing it with the couple's first names and their meaningful date – a truly personalized token of affection.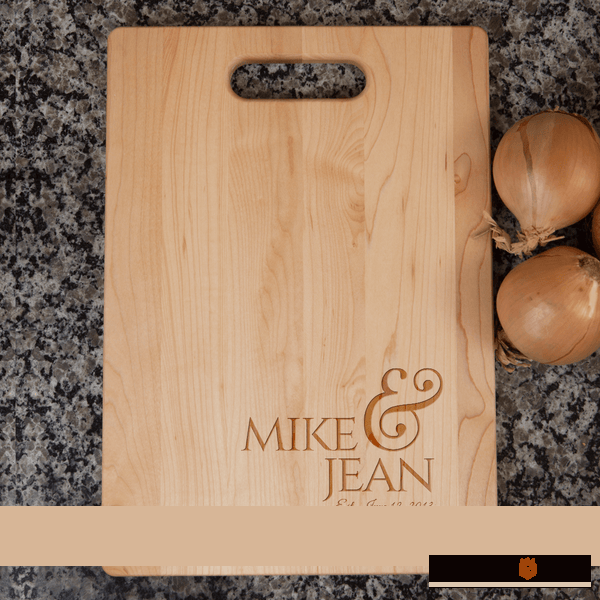 Hand-crafted with care, this cutting board is more than just a kitchen tool; it's a symbol of enduring love and shared memories. Available in three sizes, it's designed to suit your culinary needs.
With each piece proudly made in the USA, our commitment to quality and craftsmanship shines through.
Elevate your kitchen decor and celebrate love's journey with our "Anniversary Cutting Board." It's more than just a piece of wood; it's a testament to the love story that continues to unfold.