Introducing our "Personalized Star Wars Cutting Board" – a fusion of galactic flair and culinary creativity. Crafted meticulously from solid maple and brought to life through laser engraving, this cutting board invites you to wield your culinary prowess like a Jedi.
Individually hand-crafted, these cutting boards transcend their functional role, becoming striking pieces that pay homage to the Star Wars universe. With a marriage of design and durability, they make standout gifts for any time of the year.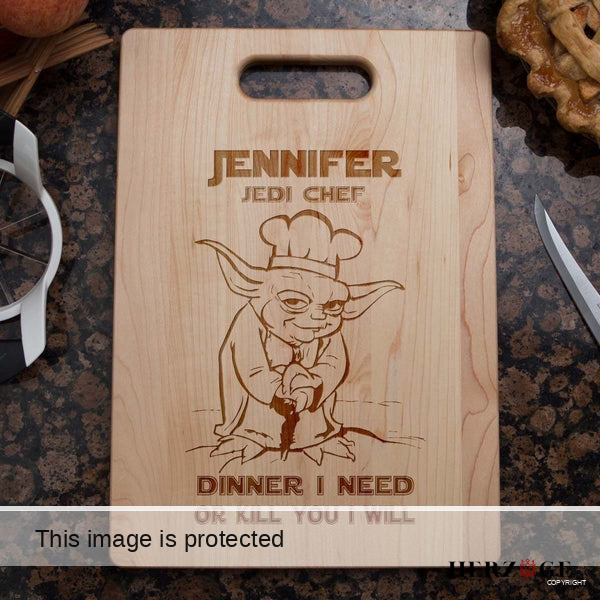 Designed to infuse personalization and pop culture, each cutting board proudly displays the iconic phrase: "Family Name" Jedi Chef, Dinner I Need or Kill You I Will. This customizable statement lets your family name shine, making your cooking space truly your own.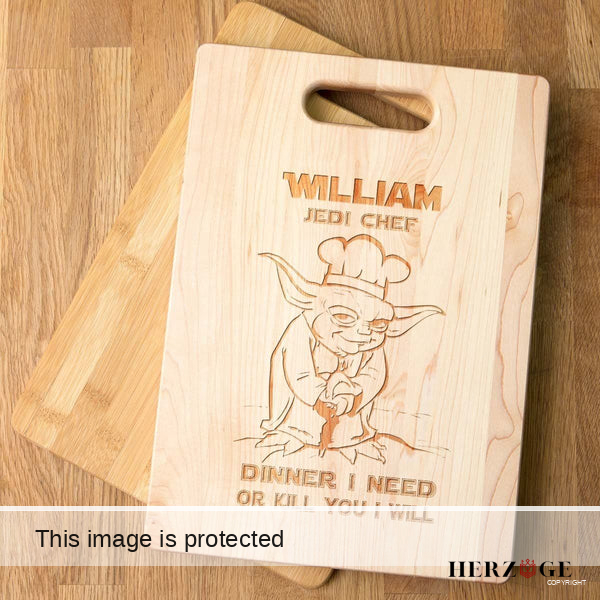 Available in three sizes, you can choose the perfect size for your culinary adventures. Proudly made in the USA, these cutting boards epitomize the spirit of craftsmanship and quality.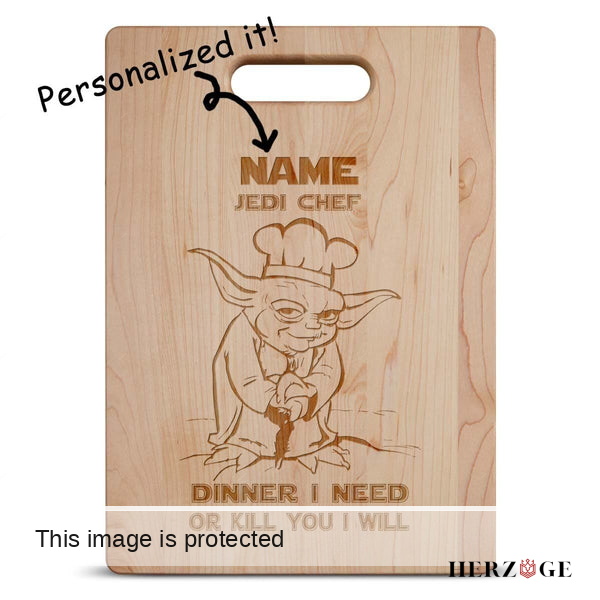 Elevate your kitchen décor and channel your inner Jedi with our "Personalized Star Wars Cutting Board." It's more than just a kitchen accessory – it's an invitation to embrace your culinary powers and embark on a flavorful journey through the galaxy.