Introducing our "Personalized Reasons of Being a Grandma" product – a heartfelt celebration of the joys of grandmotherhood. Tailor this exquisite cutting board with the names of your cherished grandchildren, creating a personalized masterpiece.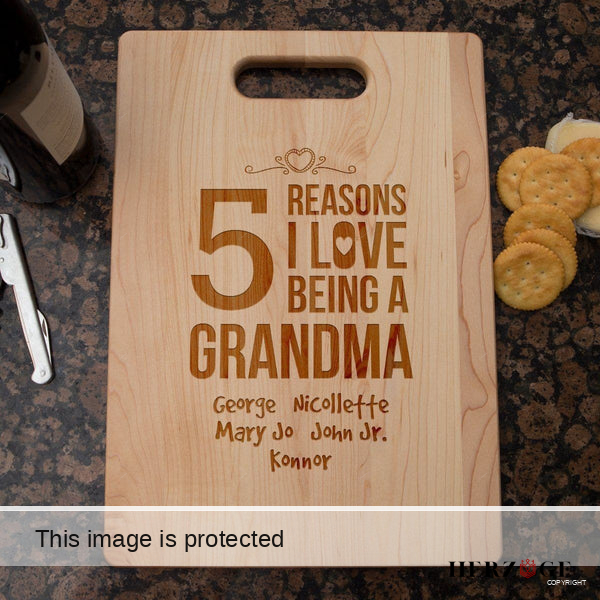 Hand-crafted from solid maple and meticulously laser engraved, each cutting board is a testament to craftsmanship. Elevate your kitchen decor with this show-stopping piece that adds a touch of sentiment to your space.
Function meets sentimentality – one side of the cutting board is dedicated to displaying your personalized reasons, while the other side serves as your dependable food prep surface. With three sizes to choose from, you can find the perfect fit for your kitchen needs.
Ideal for gifting year-round, these cutting boards are a thoughtful gesture that reflects the uniqueness of your love as a grandma. Proudly made in the USA, these boards represent quality, care, and pride in our craftsmanship.
Elevate your kitchen and celebrate the special bond of grandmotherhood with our "Personalized Reasons of Being a Grandma" cutting board.