Celebrate Love with our Custom-Made Valentine's Stitch Tumbler!
Introducing the Valentine's Stitch Tumbler – the perfect blend of utility and charm, designed to make your Valentine's Day a little bit sweeter. This isn't just a tumbler, it's a declaration of love, adorned with an adorable Stitch wearing a love headband and holding a lollipop.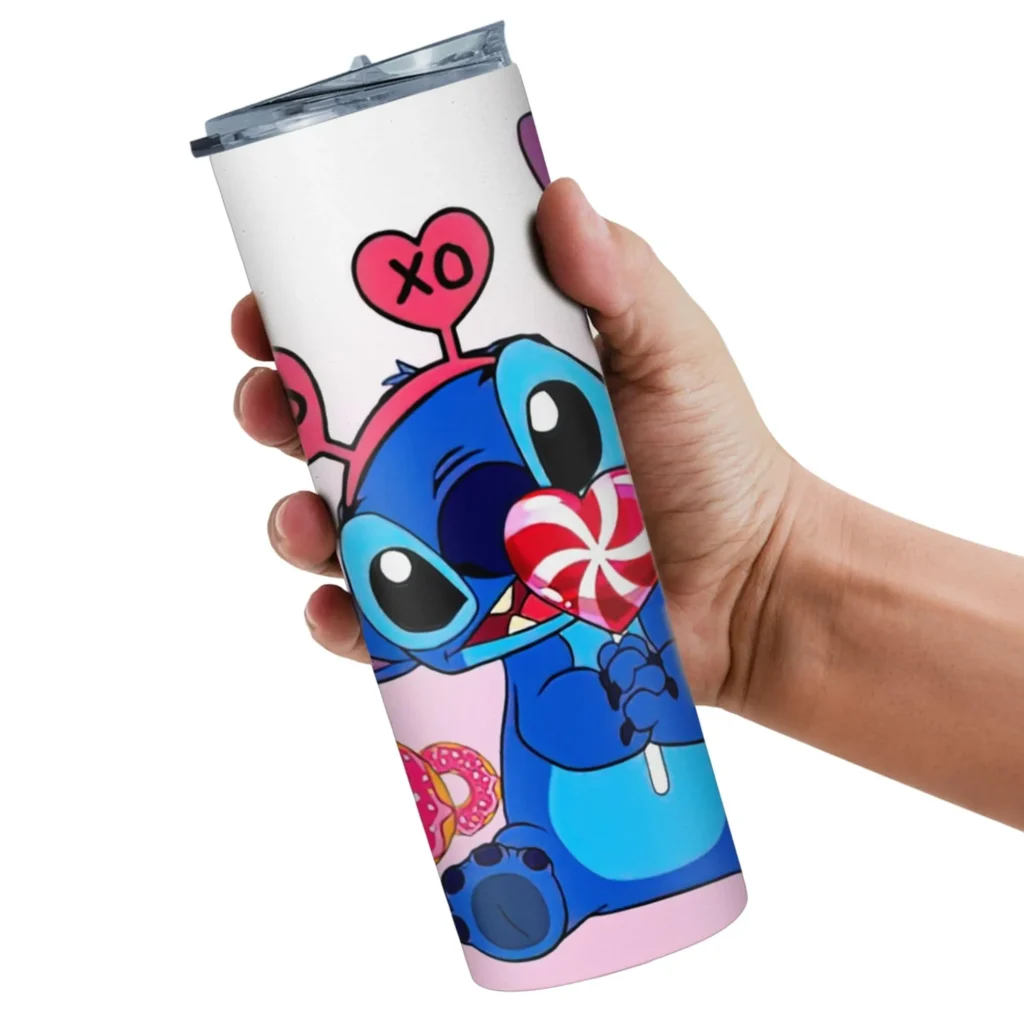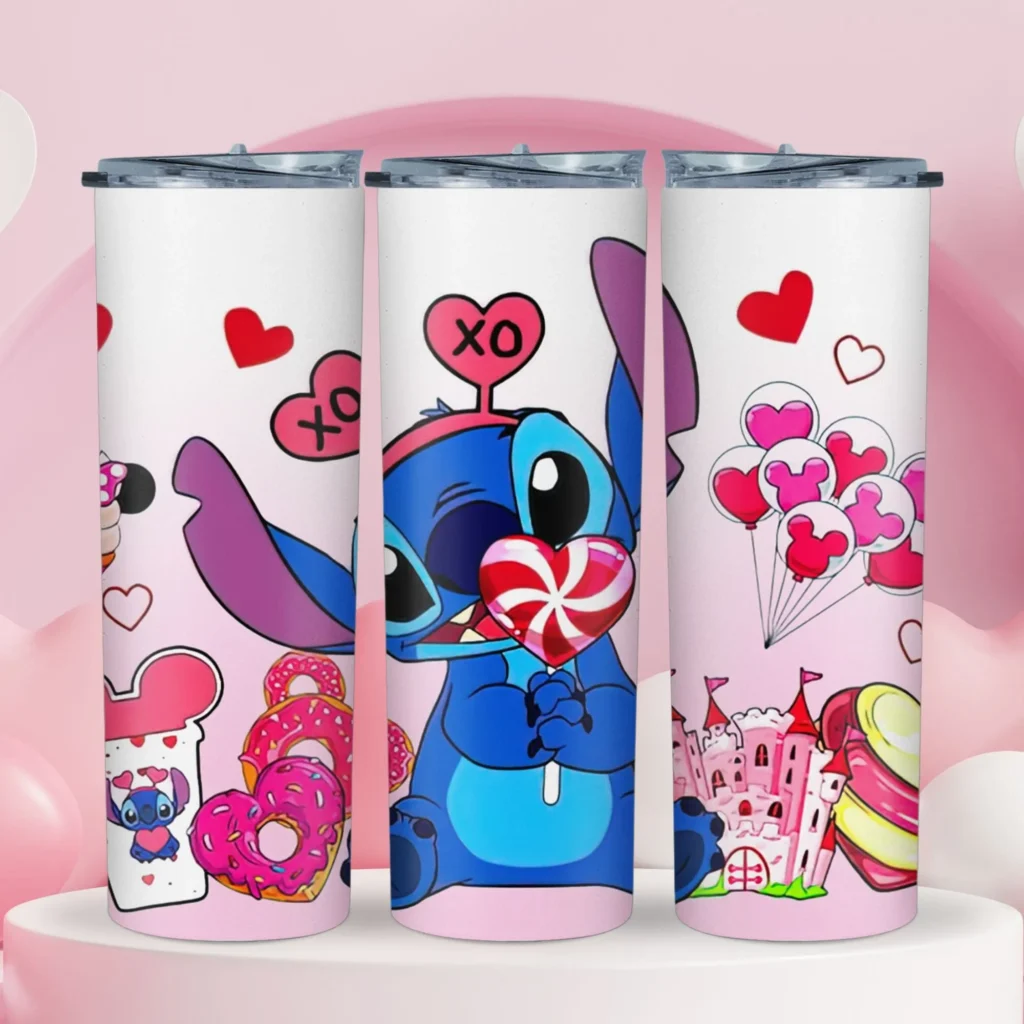 Valentine's Stitch Tumbler: Sip Your Way to Sweetness with Our Custom-Made Keepsake!
Our design isn't just cute, it's also functional. This stainless steel mug is engineered to keep your drinks at the perfect temperature for hours, whether you're on the move or taking it easy at home.
Features:
Available in 20oz and 30oz capacities to suit your hydration needs.
Made of durable stainless steel and plastic, ensuring your tumbler stands up to daily use.
Resistant to rust, staining, and corrosion, so your tumbler always looks as good as new.
Custom made design featuring Stitch, the beloved Disney character, adding a touch of whimsy to your day.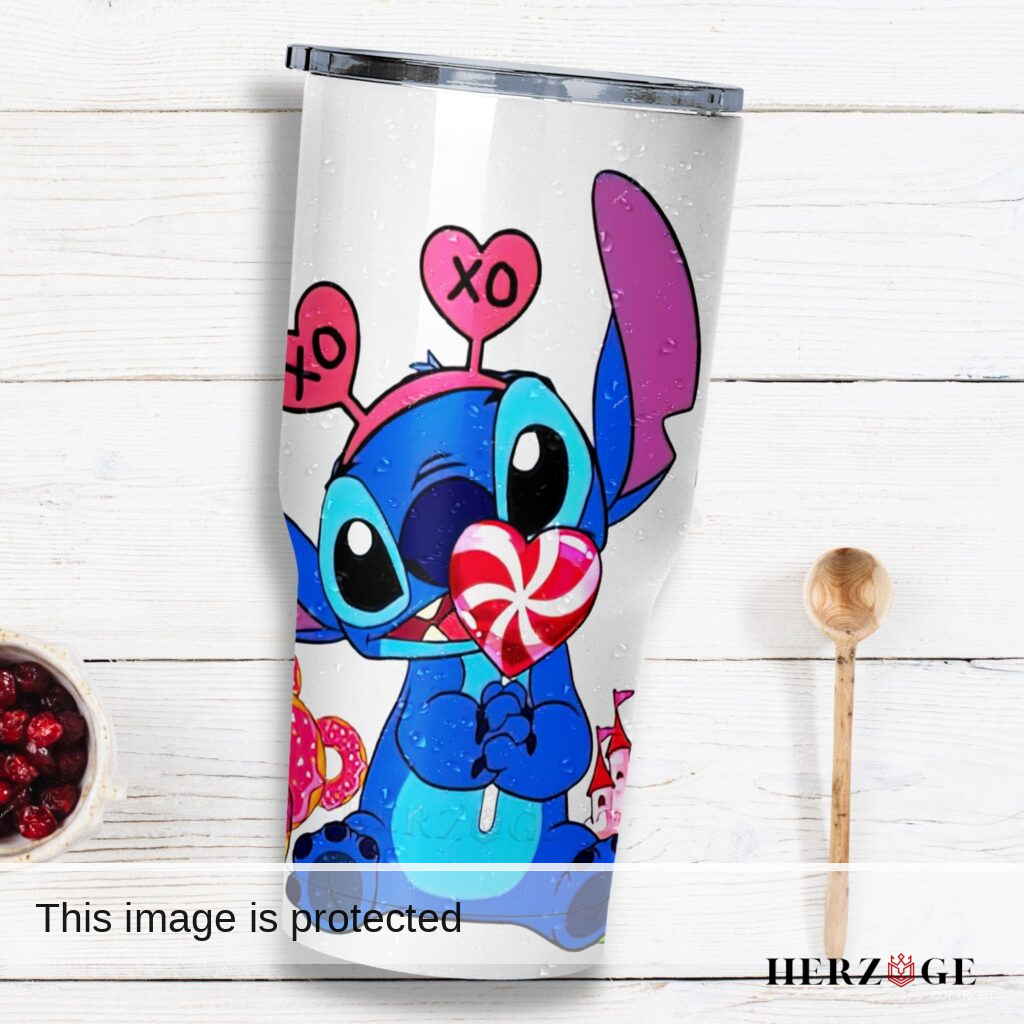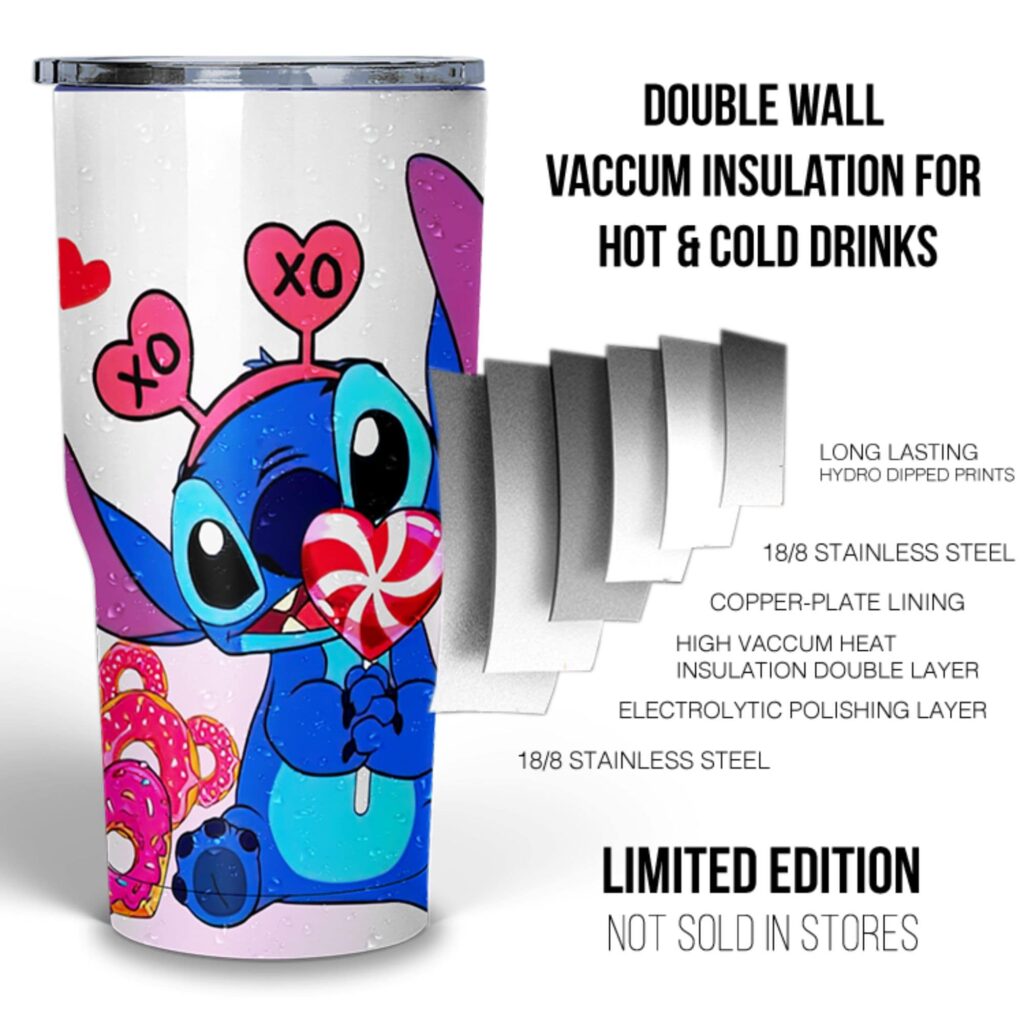 Savor the Love, One Sip at a Time with the Valentine's Stitch Tumbler!
The Disney Tumbler is more than just a drink holder – it's a celebration of love and a testament to your unique style. Whether you're buying it for yourself or as a gift for a loved one, our tumbler is sure to bring a smile to your face with every sip.
Order your Valentines Stitch Tumbler today and make every drink a little bit sweeter!