Introducing Steelers Christmas Pajamas: The Perfect Holiday Gift for Die-Hard Steelers Fans!
Are you a passionate Pittsburgh Steelers fan? Do you want to celebrate the holiday season while showcasing your love for your favorite football team? Look no further than our Steelers Christmas Pajamas! Designed with the iconic Steelers logo and colors, these custom-made pajamas are the perfect way to embrace the spirit of the Steelers during the festive season.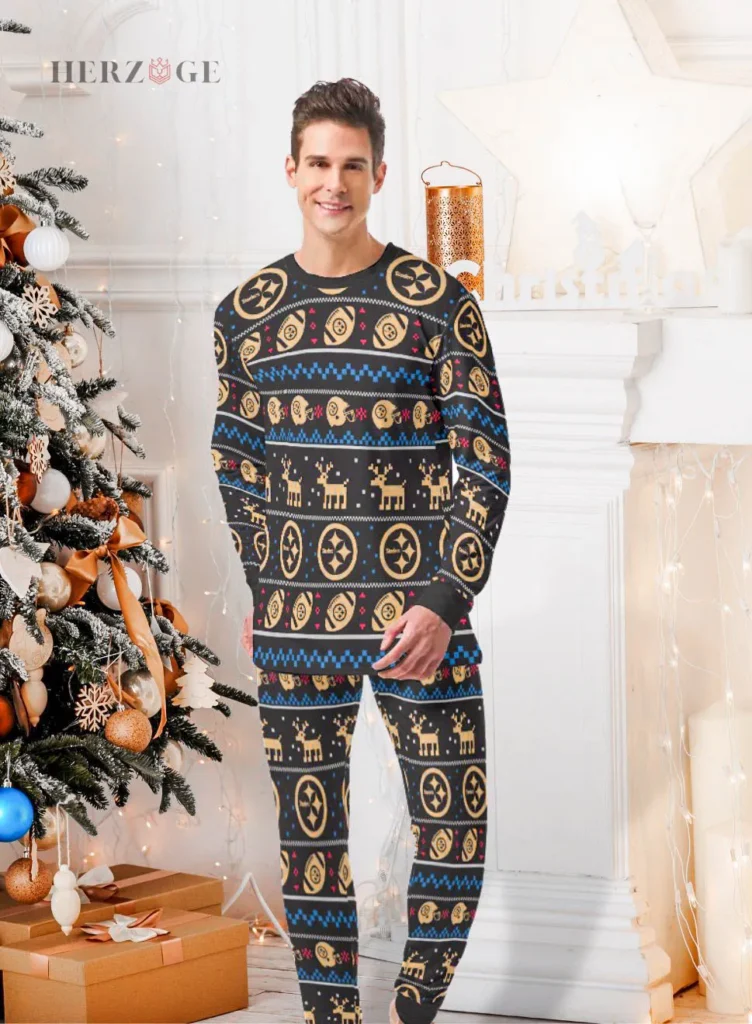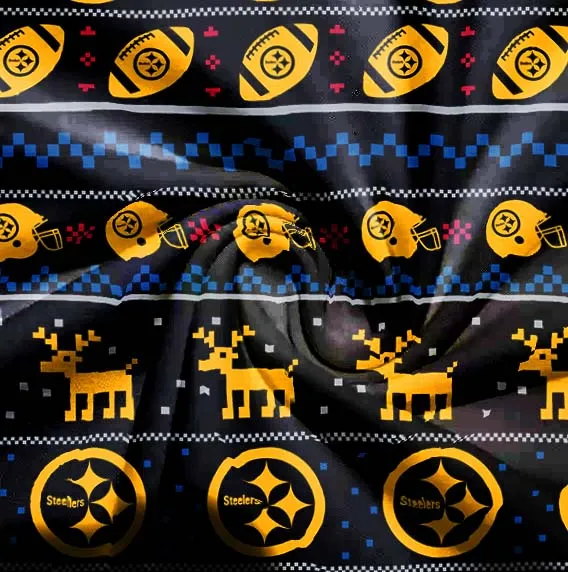 Unmatched Comfort and Quality
Our Steelers Christmas Pajamas are not only stylish but also incredibly comfortable. Made from a blend of 88% polyester and 12% spandex, these pajama sets are soft, stretchy, and easy to wash. The double-layer reinforced crewneck, cuffs, and hem ensure that they maintain their look and shape, even after multiple washes. With snug cuffs that seal in the heat and a wide elasticated waistband for a personalized fit, these pajamas are perfect for lounging, sleeping, or even engaging in activities like yoga and meditation.
Perfect Fit for the Whole Family
We believe that every member of the family should be able to show their Steelers pride. That's why our Steelers Christmas Pajamas are available in sizes for men, women, kids, and even your furry friends. Whether you're watching the game together or opening presents on Christmas morning, these matching pajama sets will create lasting memories and bring your family closer together.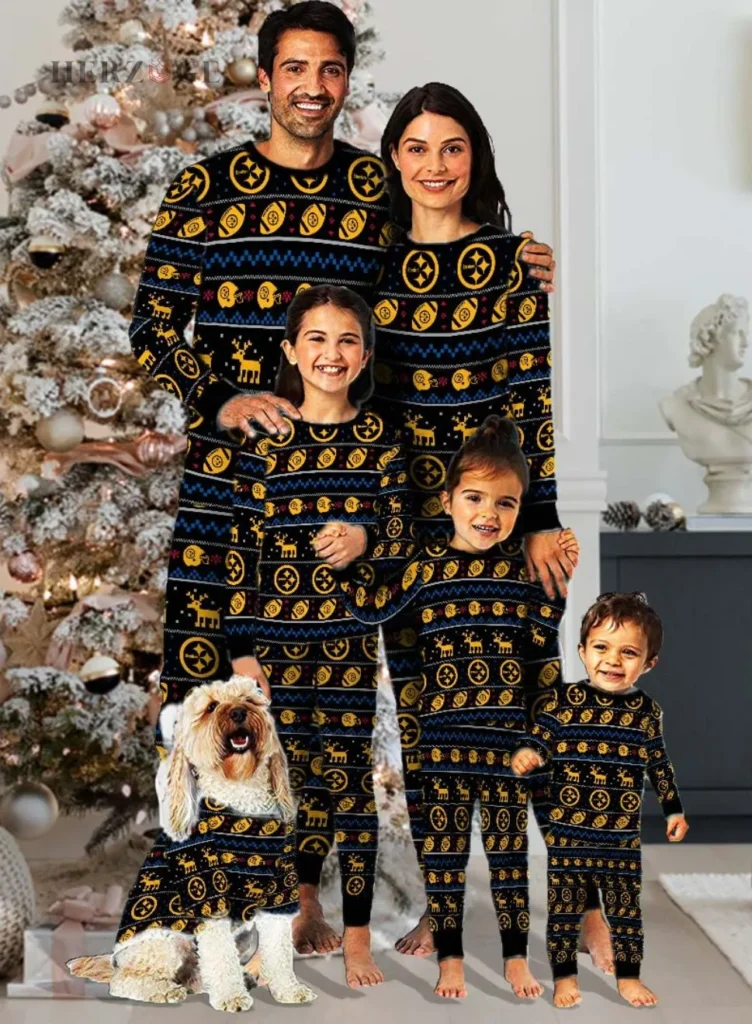 Ideal for Any Occasion
Our Steelers Christmas Pajamas are not just for bedtime. With their regular fit and comfortable design, they are perfect for lounging around the house, playing games, or even hosting a Steelers-themed party. From the bedroom to the living room to the kitchen, these pajama sets will keep you cozy and comfortable, no matter what you're doing.
.
Get Yours Now and Spread the Steelers Spirit
Don't miss out on the opportunity to own these custom-made Steelers Christmas Pajamas. Whether you're treating yourself or looking for the perfect holiday gift for a Steelers fan in your life, these pajamas are sure to bring joy and excitement. Order now and let the whole world know that you are a proud Steelers fan!