Show Your Love for the Las Vegas Raiders with Raiders Family Pajamas
Are you a die-hard fan of the Las Vegas Raiders? Now you can showcase your team spirit in the most comfortable and stylish way possible with our Raiders Family Pajamas. These custom-made pajamas are designed specifically for fans like you, available in sizes for men, women, kids, and even your furry friends. Get ready to take your love for the Raiders to the next level!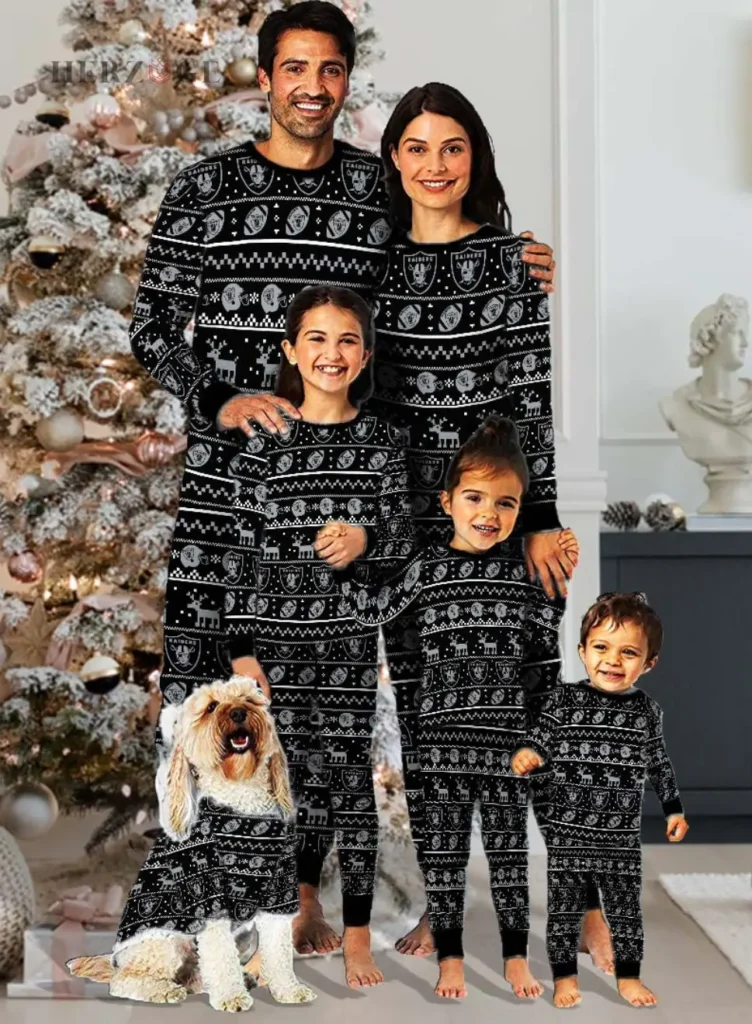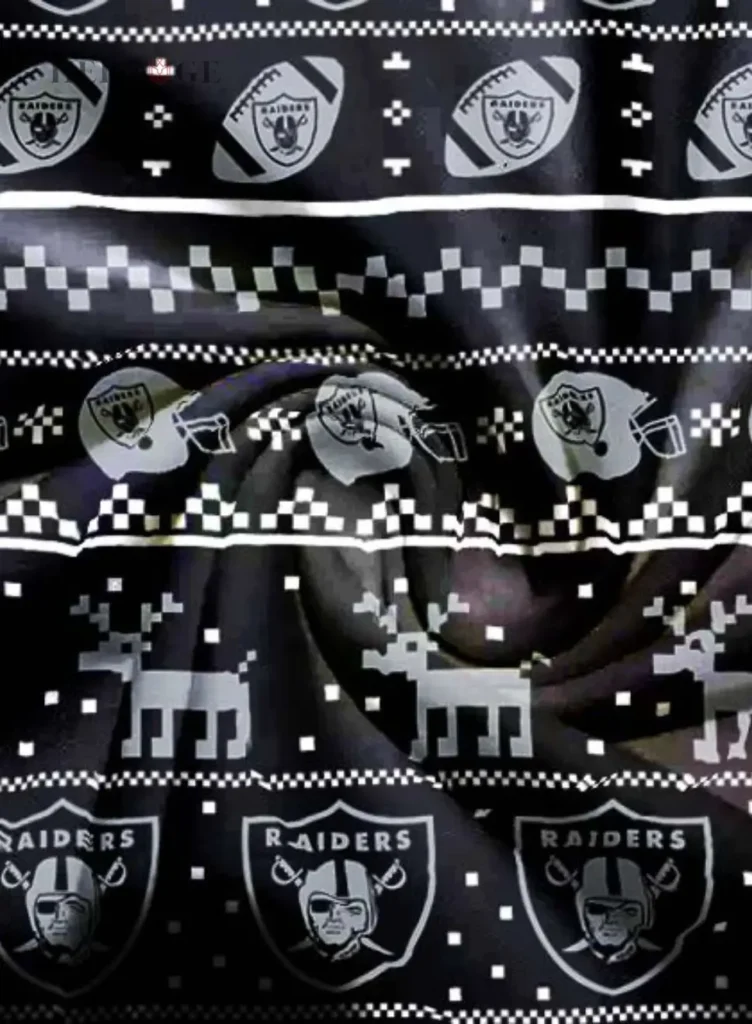 Experience Unparalleled Comfort with Luxuriously Soft Pajama Sets
Our Raiders Family Pajamas are crafted from a soft and stretchy fabric that feels incredible against your skin. Whether you're lounging around the house or using them for daily wear, these pajama sets will provide the utmost comfort. The double-layer reinforced crewneck, cuffs, and hem ensure that your pajamas maintain their look and shape, even after multiple washes. Say goodbye to deformed pajamas and hello to long-lasting comfort!
Stay Warm and Cozy in Any Setting with Snug Cuffs and a Wide Elasticated Waistband
When it comes to warmth, our Raiders Family Pajamas have got you covered. The snug cuffs help seal in the heat, keeping you cozy during those chilly nights. The wide elasticated waistband in the pajama bottoms offers an adjustable and personalized fit, ensuring maximum comfort for any body type. From sleeping to sitting and playing games, hanging out with friends, or even practicing yoga and meditation, these pajama sets are perfect for any occasion.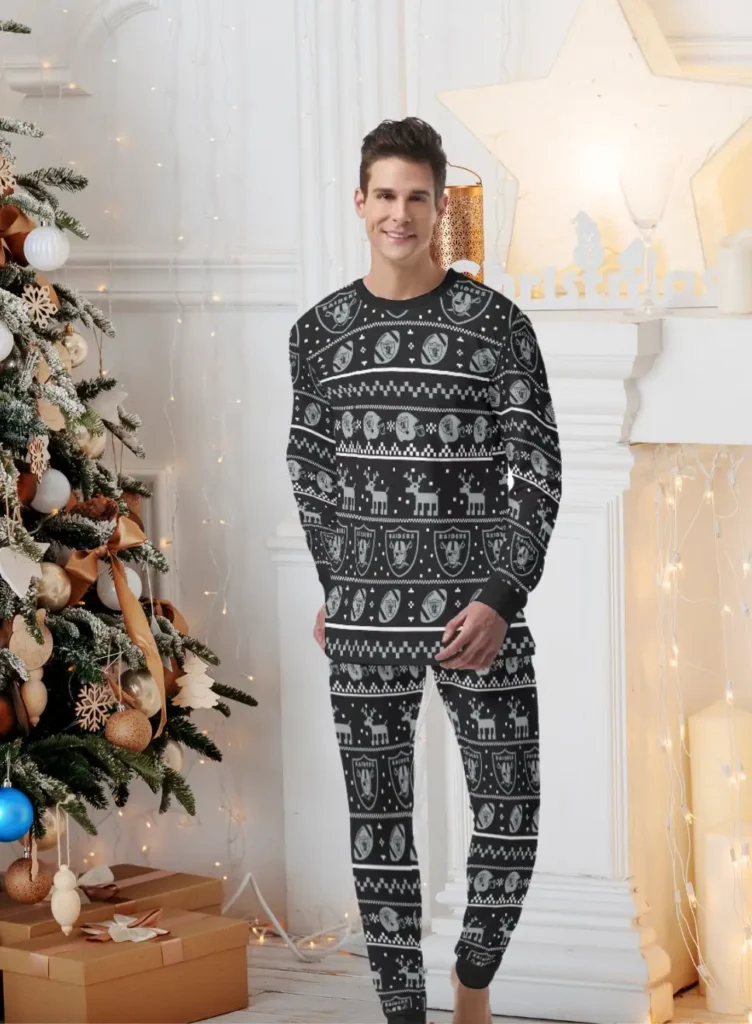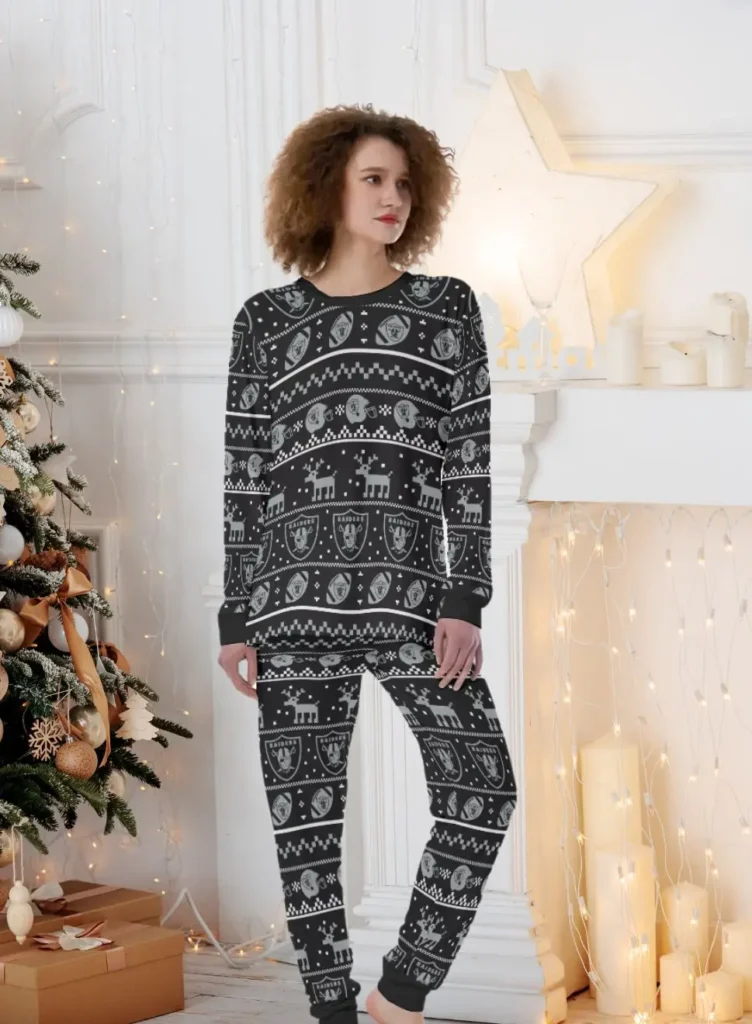 Hassle-Free Maintenance with Easy-to-Wash Pajamas That Last
We understand the importance of convenience, which is why our Raiders Family Pajamas are incredibly easy to wash. Simply toss them in the machine, and they'll come out looking as good as new. The fabric and construction of these pajamas are designed to withstand the test of time, ensuring they maintain their quality and shape even after numerous washes. Enjoy hassle-free maintenance and long-lasting durability with our Raiders Family Pajamas.
Unite Your Family's Team Spirit with Coordinated Raiders Pajama Sets
Not only are our Raiders Family Pajamas comfortable and durable, but they also offer a coordinated and stylish look for the entire family. The regular fit and two-piece set, including a crew neck top and elastic waistband bottoms, ensure a perfect match for everyone. Whether you're in the bedroom, living room, or kitchen, these pajama sets will keep you comfortable and looking great. Unite your family's love for the Raiders with our coordinated pajama sets.
Don't miss out on this opportunity to elevate your sleepwear game and support your favorite team. Grab your Raiders Family Pajamas today and experience the perfect blend of comfort, style, and unwavering team spirit. Order now and join the Raider Nation in ultimate comfort and style!