Jacket Specifications:
Embrace warmth and style with this puffer jacket, adorned with a captivating vintage cat print. Crafted for both functionality and fashion, it's perfect for adding a unique touch to your winter wardrobe.
The vintage cat print captures the essence of nostalgia and showcases your affection for cats in a stylish way.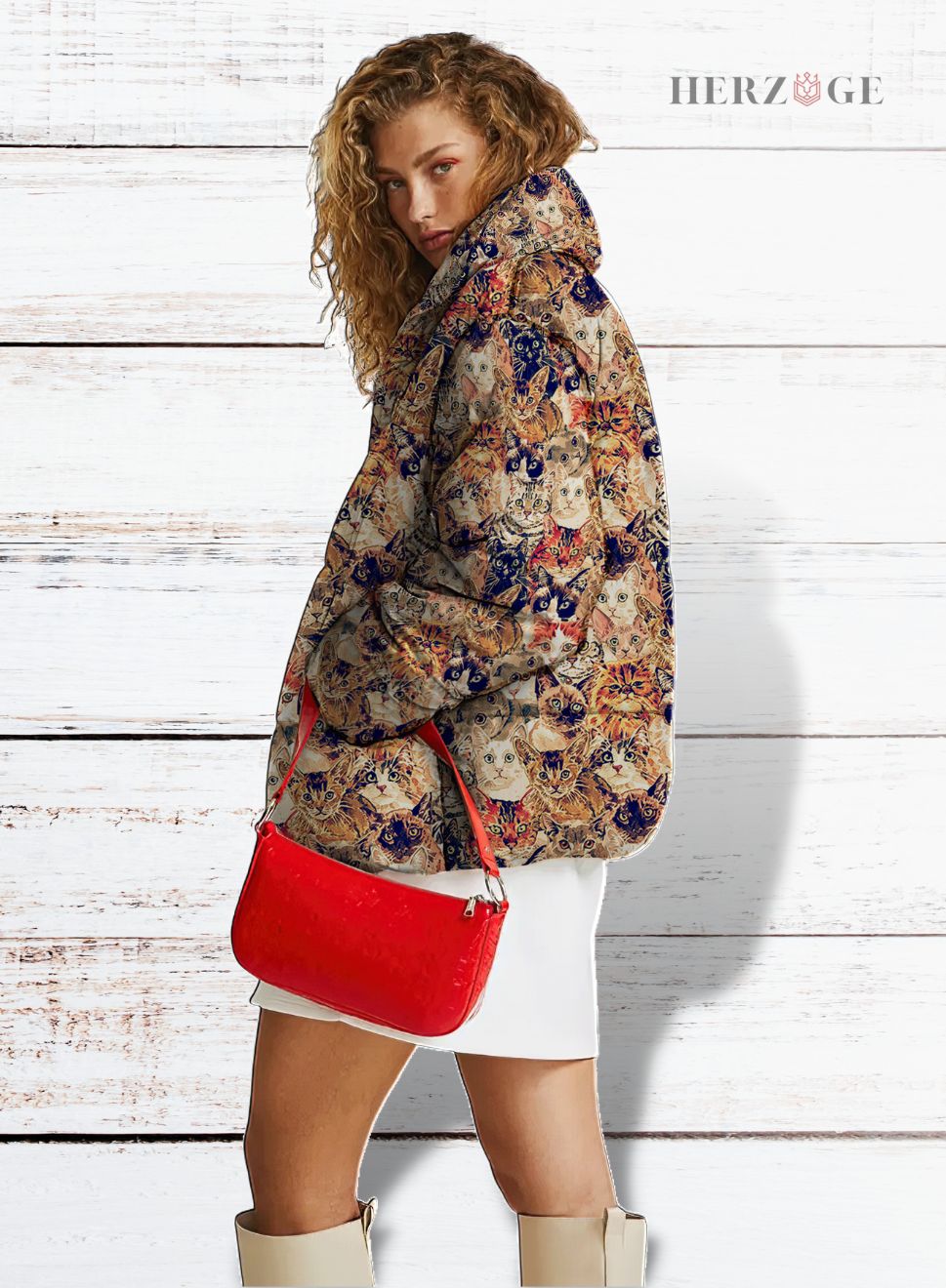 Ethical Production:
Our commitment to ethical production shines through. All ducks are treated humanely, ensuring that no down is sourced from live-plucked or force-fed birds.
Features:
Double zipper closure ensures a secure fit and extra insulation.
Side pockets provide protection against chilly winds, keeping your hands cozy.
The loose fit offers comfort and style, allowing for layering if needed.
Elastic bands at the cuffs seal in warmth and prevent drafts.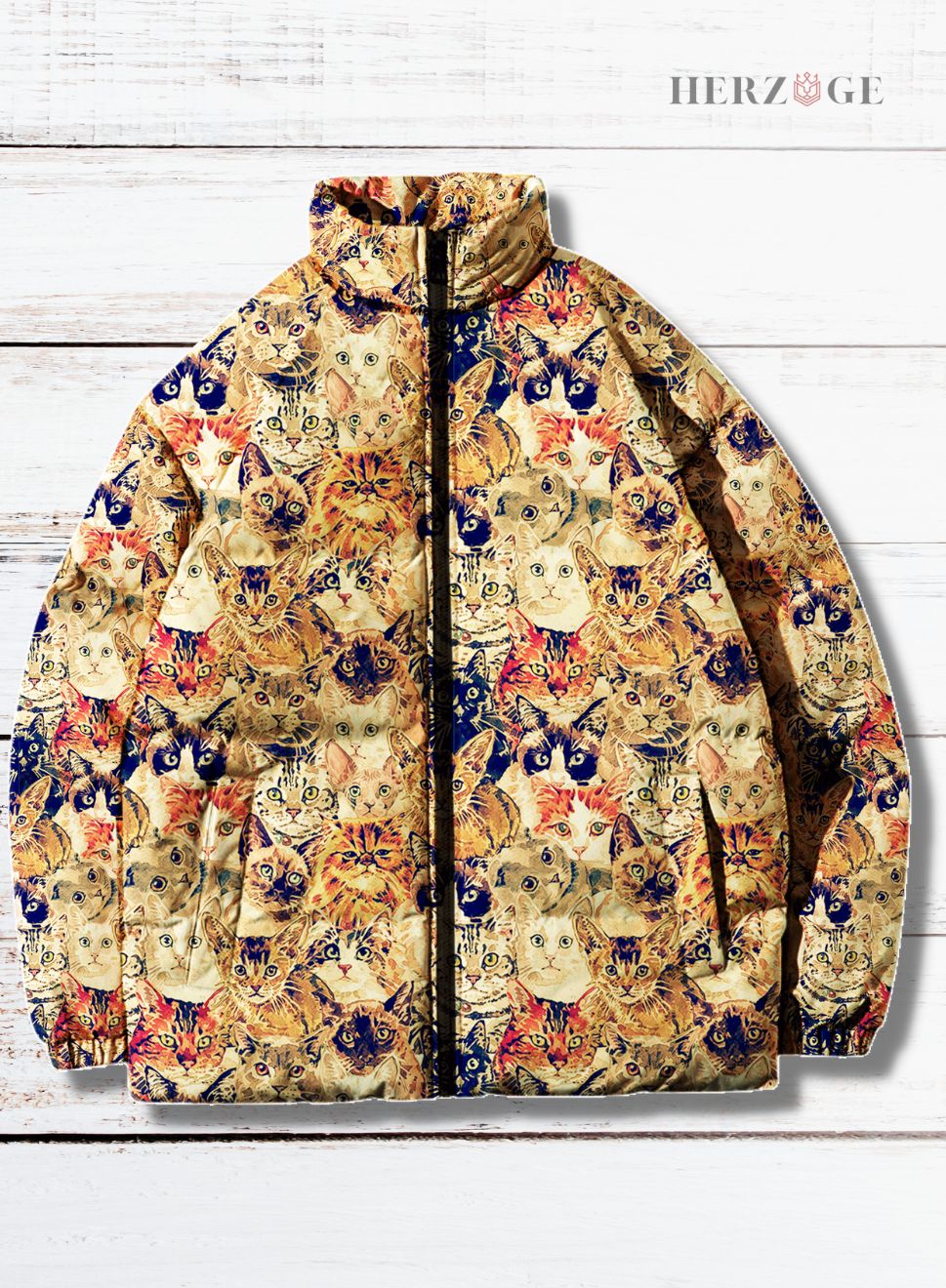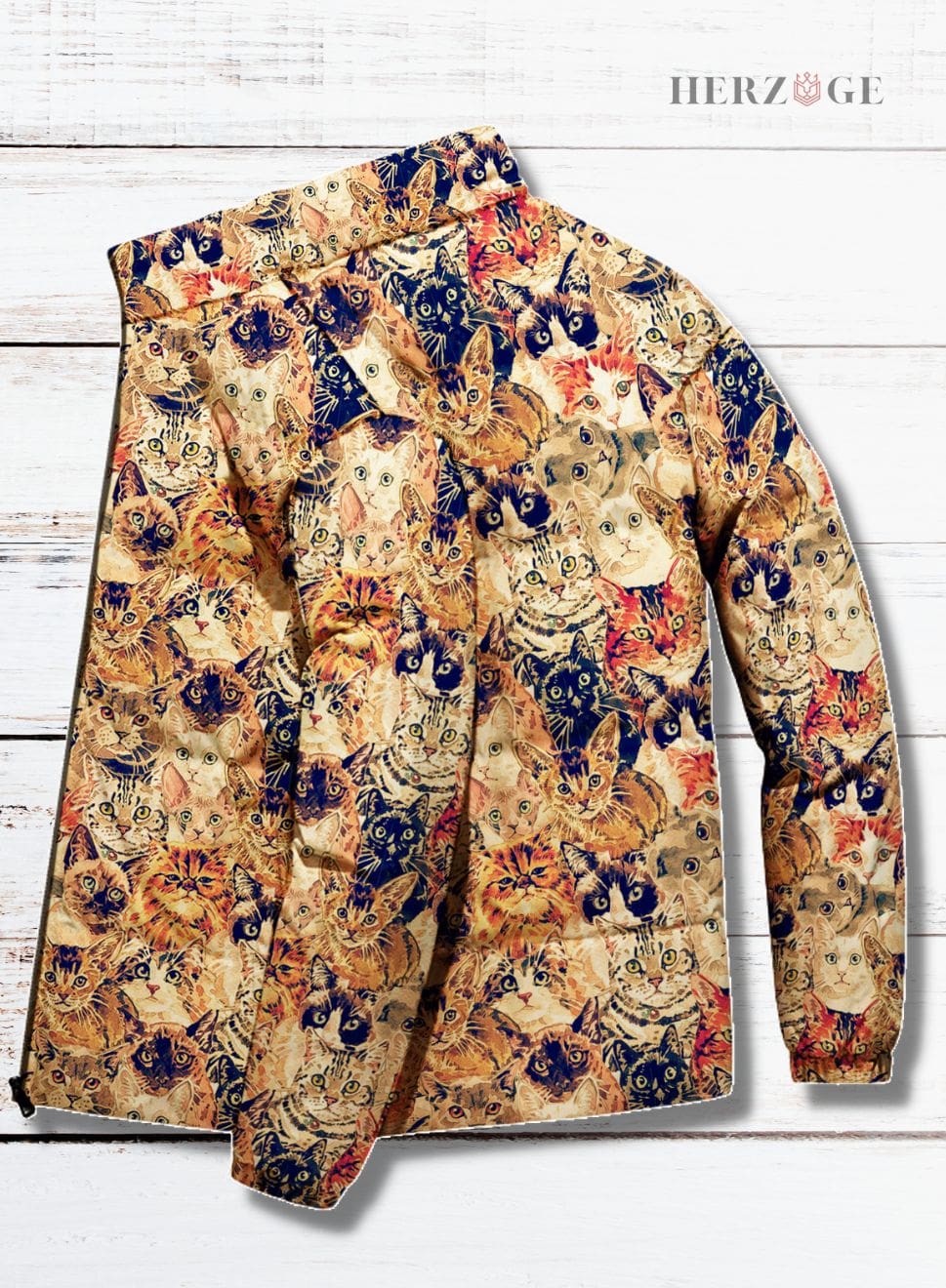 Quality Materials:
This cat print jacket is tailored to provide both warmth and comfort during cold days. The insulating padding ensures that you stay cozy while facing chilly weather.
Shell: 100% polyester for durability and wind resistance.
Padding: 90% down, 10% feather for optimal warmth and lightness.
Lining: 100% polyester for a comfortable inner layer.
Easy Care:
Machine wash cold with similar colors for fuss-free maintenance.
Do not bleach, tumble dry low, and avoid ironing or dry cleaning.
Perfect for casual outings, walks, or even adding a touch of flair to your daily errands, this jacket complements a variety of looks.
Elevate your winter attire and showcase your unique style with our Cat Print Jacket." It's more than just outerwear; it's a statement piece that fuses vintage charm with modern practicality.