Crafting Memories, One Swing at a Time
Introducing our "Personalized Baseballs" – a tailor-made expression of your unique style and sentiment. These custom single-sided print baseballs bring your favorite photo, text, or logo to life, making them the perfect canvas for special moments and cherished memories.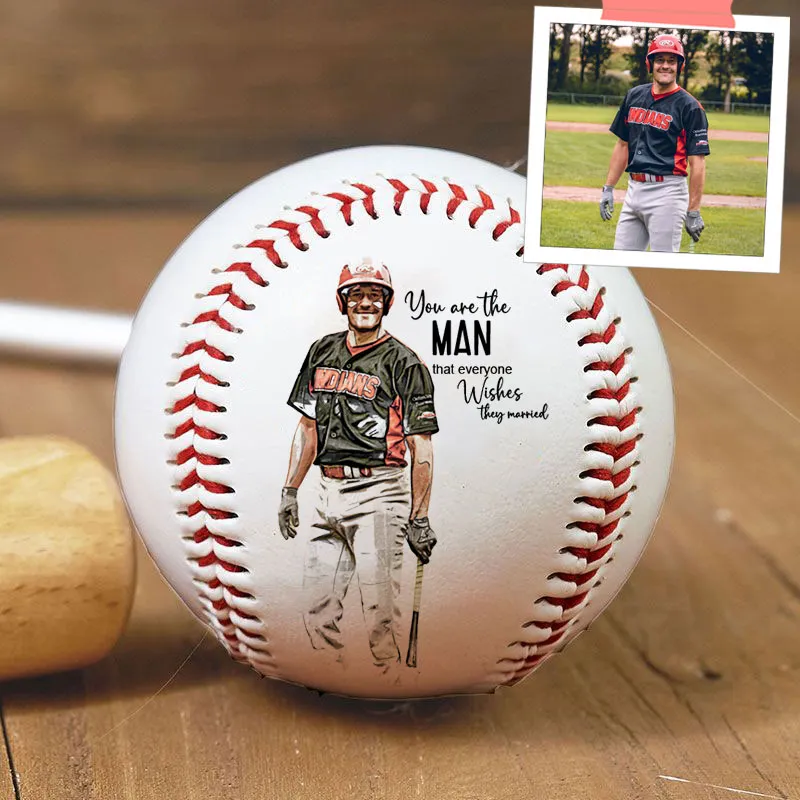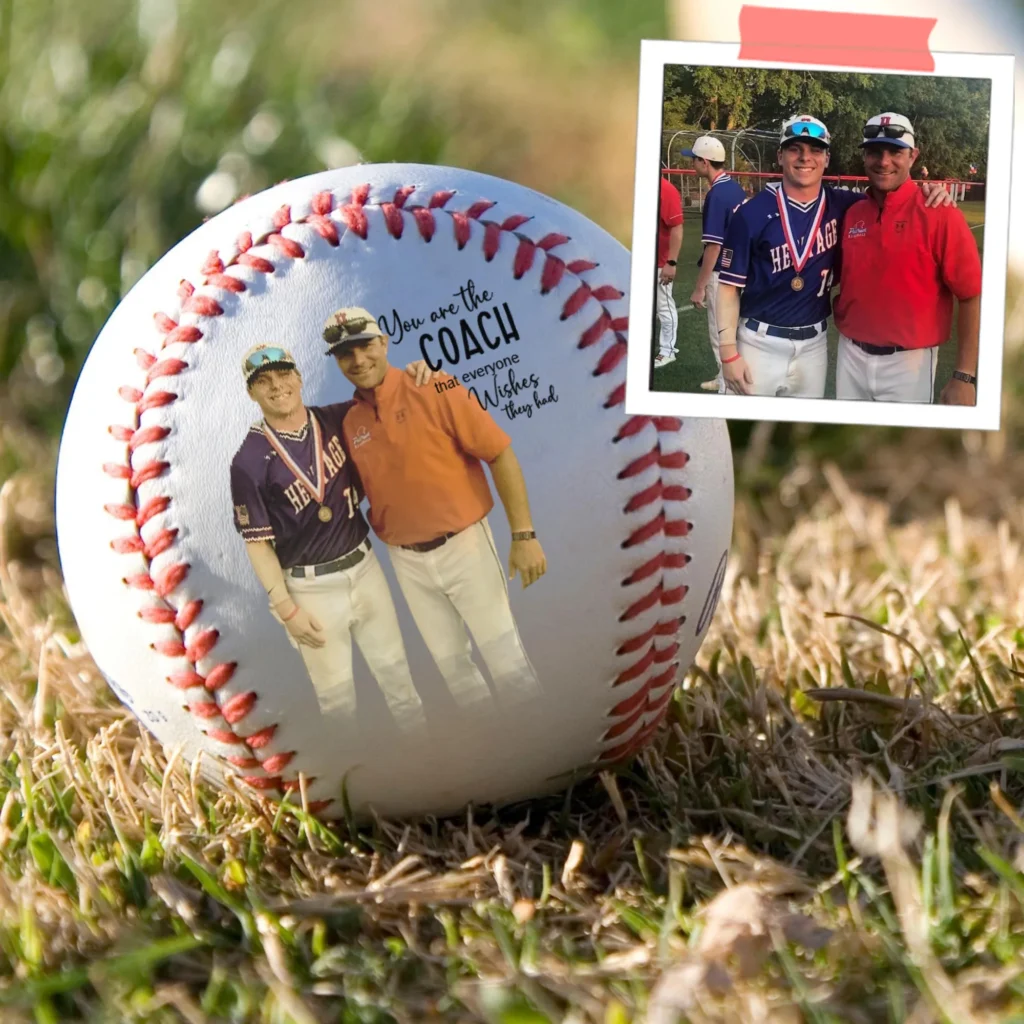 Key Features:
Capture the Moment: Transform a full-size baseball with synthetic leather cover into a cherished memento adorned with your chosen photo, message, or logo.
Personalized Joy, Wrapped in Every Moment
Gift-Giving Extravaganza: Elevate the joy of occasions like Christmas, birthdays, Fathers Day, and more with personalized baseballs gift that's bound to stand out.
Coach Appreciation: Express gratitude to baseball coaches with a personalized touch that acknowledges their dedication and hard work.
For the Baseball Enthusiasts: Gift these personalized baseballs to those who hold a special place for the sport, delighting them with a heartfelt token of their passion.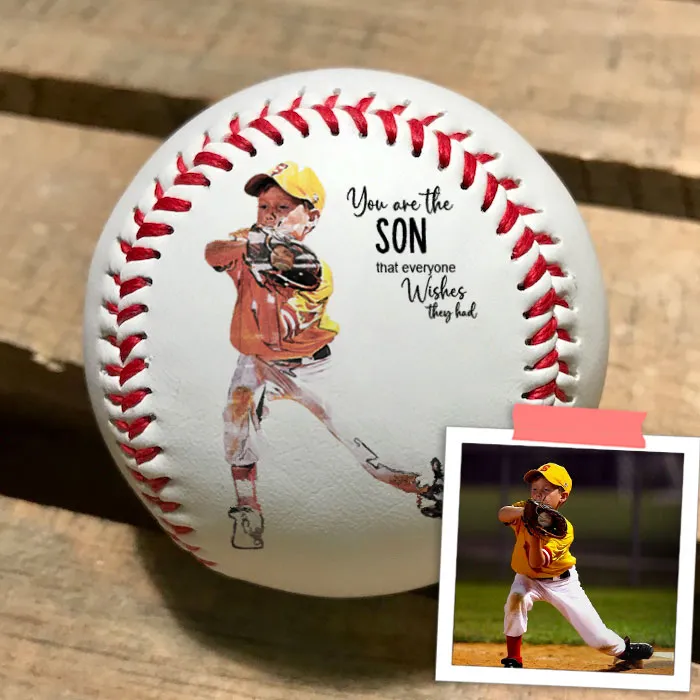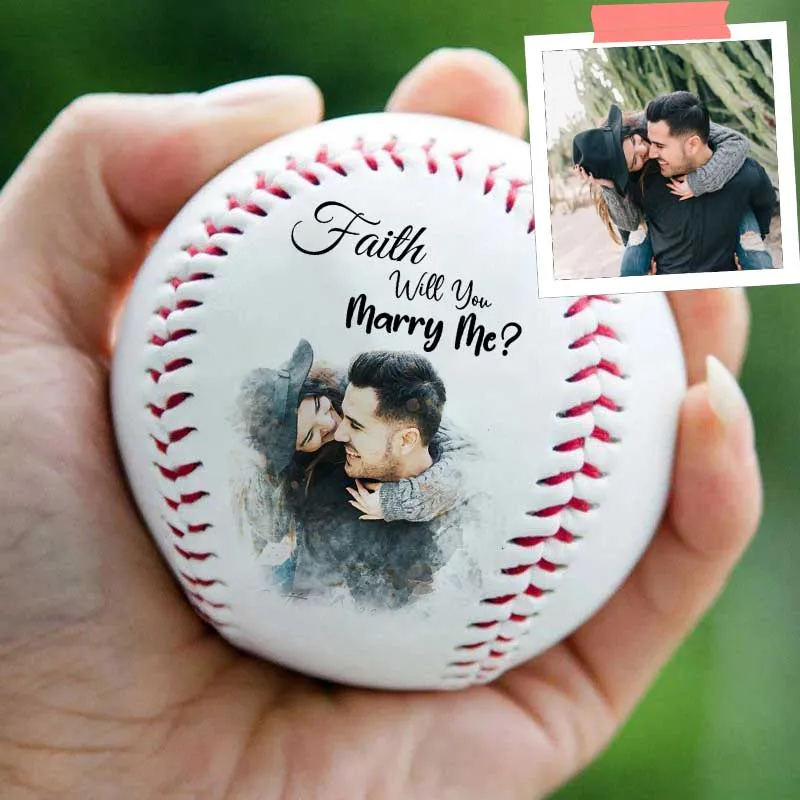 Celebrating Love, One Base at a Time
Memorable Proposals: Make proposals extra special with a custom baseball that captures the essence of your love story.
Bachelor Party Fun: Add a playful and personalized element to bachelor parties, creating lasting memories with your closest friends.
Wedding Moments: Add charm to your wedding with personalized baseballs that serve as creative wedding favors or unique save-the-date announcements.
Specifications:
Full Size Ball: A standard size that captures the essence of the game.
Synthetic Leather: Crafted from high-quality synthetic leather, ensuring both durability and authenticity.
Full Color Print: Enjoy a full-color print that brings your chosen design to life.
Display Base Included: The personalized baseballs come with a display base, adding an elegant touch to showcase your treasure.
Whether you're commemorating, celebrating, or simply spreading joy, our "Personalized Baseballs" offer a memorable way to do it. It's not just a ball; it's a tangible memory that lasts beyond the game.